Sales and production planning
Intelligent sales and production planning with integrated sales forecast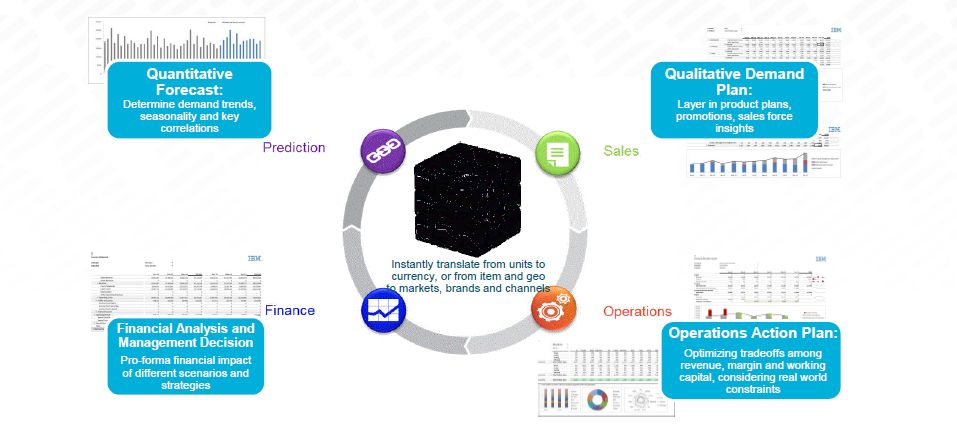 The starting point is usually the decentralised sales planning of the sales staff, which is supported by an intelligent sales forecast based on modern data mining algorithms and facilitates the previously very time-consuming manual input of values by an automated generation of suggested values.
The intelligent sales forecast recognises different drivers such as seasonal curves, outliers or trends and can be meaningfully expanded by adding internal and/or external influencing variables in order to constantly improve the accuracy of the forecast on the basis of learning algorithms.
Detailed production planning can be carried out on the basis of articles and customer segments via an automated parts list resolution and the integration of various factors such as material costs, production costs, capacities, inventories and contribution margins.
The integrated sales and production planning combines the leading IBM solutions into one platform and uses modern simulation, statistical and data mining technologies, including IBM SPSS and IBM CPLEX, to ensure meaningful and reliable planning and forecasting results on an aggregated and detailed level.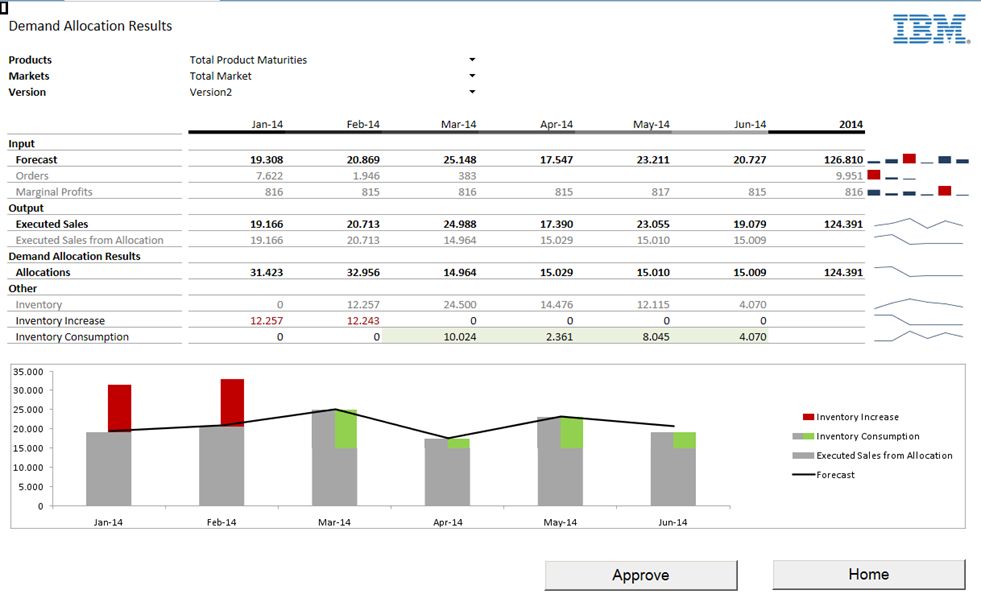 IBM Planning Analytics
IBM SPSS Modeler
Are you ready to find the best solution for your business?