Strategic Management – Making Decisions
One of the biggest challenges for companies in all sectors is IT. In addition to the selection of specific software, this also concerns the establishment of a structure that makes the analysis of all business processes possible. Decision-makers, management and, for example, the board of directors should benefit equally from the analyses. This is possible with real-time data analysis via a digital boardroom or digital control room.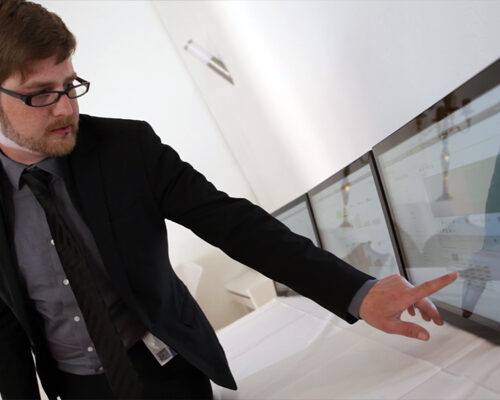 This digital platform provides users with maximum transparency about business processes in all areas of the company and enables them to make well-founded and quick decisions based on precise information. Even today, it is still common for elaborate presentations to be created for meetings, which usually push the already scarce staff resources to their capacity limits.
Via the Digital Boardroom, current analyses can be called up in real time and presented via various visualisations, such as lists, cross-tables and diagrams. Meeting participants can work with relevant and up-to-date figures and make their strategic business decisions based on them. Changes can be entered into the system immediately and checked ad hoc for their impact on sales, personnel decisions, etc. It is also possible to check potential decisions on a daily basis. It is also possible to simulate potential decisions on different business areas.