Extend your existing Microsoft SQL Server with Microsoft Power BI
Microsoft Power BI is THE platform for reporting & analytics in the midmarket, offering both a local solution for reporting and the necessary flexibility to migrate to the cloud at a later point in time. With little effort (and mostly no licensing costs for Microsoft SQL Server Enterprise Edition or Power BI Premium) you get a market-leading and easy-to-use solution. Microsoft Power BI gives users access to complex interactive reports and combines them with the reporting capabilities of Microsoft SQL Server Enterprise Re-porting Services.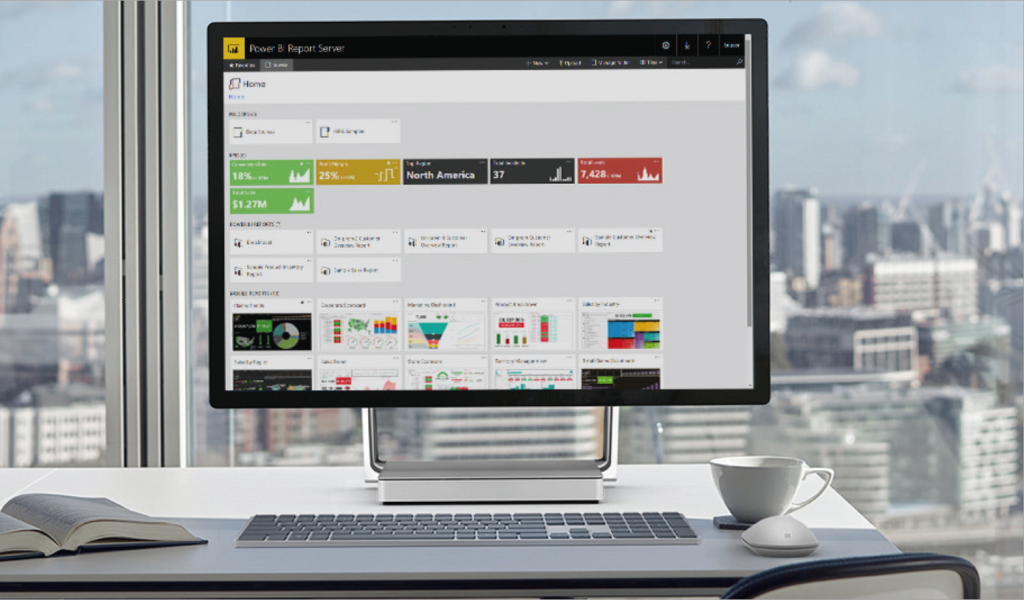 Implement Reporting & Analytics the way you want with Microsoft Power BI reporting server. Create a local BI environment and distribute reports securely protected by your organization's firewall.
Choose from a variety of available visualizations or use user-defined visualizations to customize the presentation of your data according to your company's needs.
Create, publish and distribute Microsoft Power BI reports
Explore data visually and quickly identify patterns to make better decisions. Simultaneously generate detailed formatted and paginated reports that will meet all of your organization's needs. In addition, you can reliably scale to thousands of users because Microsoft Power BI is built on a platform proven for large enterprises.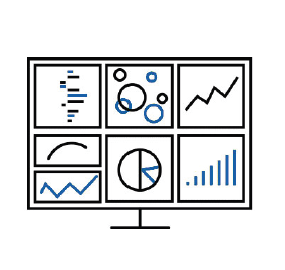 Create engaging reports with Microsoft Power BI Desktop. Explore your data visually with a drag-and-drop editable editor and modern Java visualizations.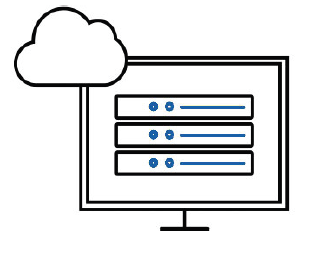 Publish reports directly to the Microsoft Power BI report server. Organize your reports into folders, manage access, and update as needed.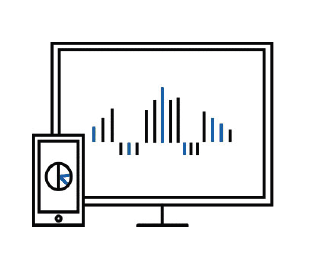 Distribute and use across devices
Share reports with users to share on the web and mobile devices to meet diverse business needs.
Your advantages at a glance
Market-leading software solution
Extend your existing Microsoft SQL Server
Visualize key figures
Create reports
Work across devices
Cloud-enabled for the future
Individual dynamic visualizations
Low effort, low cost setup price
Workshop "Introduction Microsoft Power BI
Introduce Microsoft Power BI in your company and let our experts guide you in building up your know-how. We will show you how to prepare your data in Microsoft SQL Server and how to use Microsoft Power BI Desktop to create reports and dashboards. Use modern visualizations to increase the informative value of your reporting and analytics.
Within 1 day we make you fit!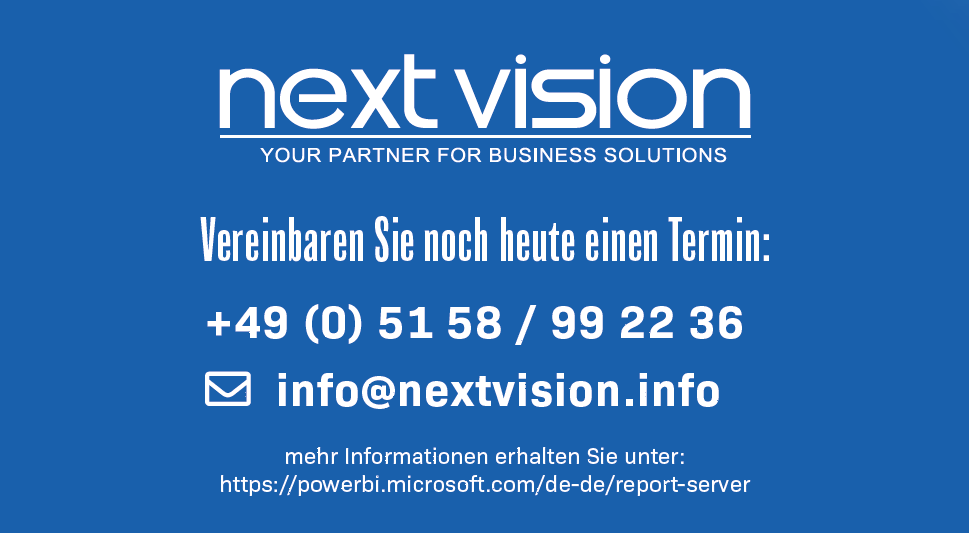 Are you ready to find the best solution for your business?